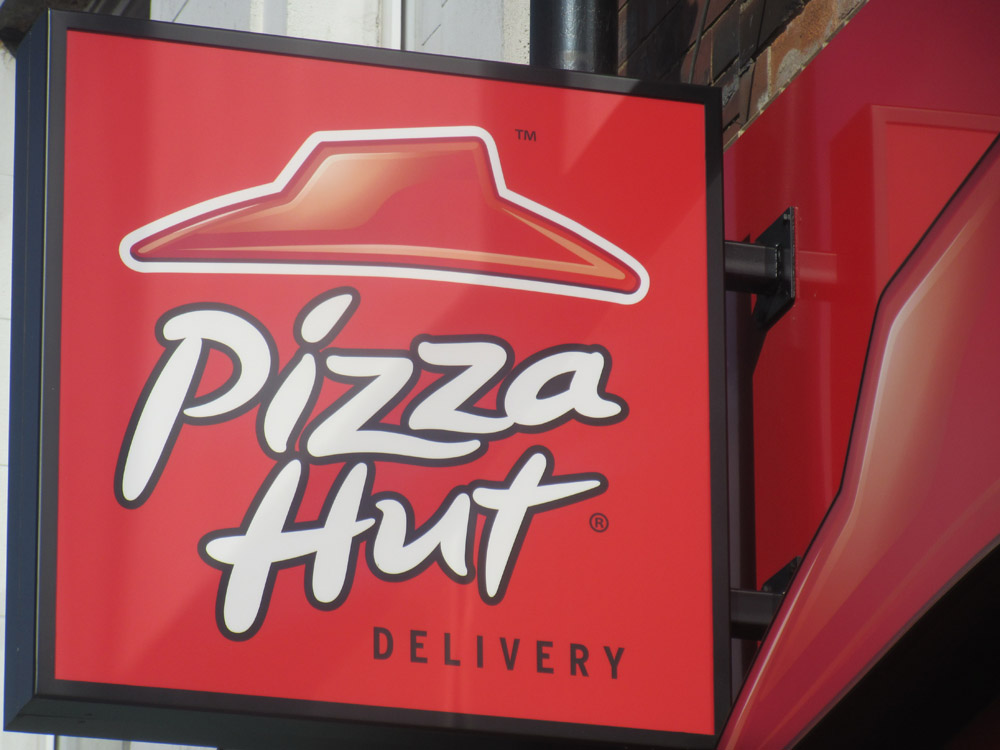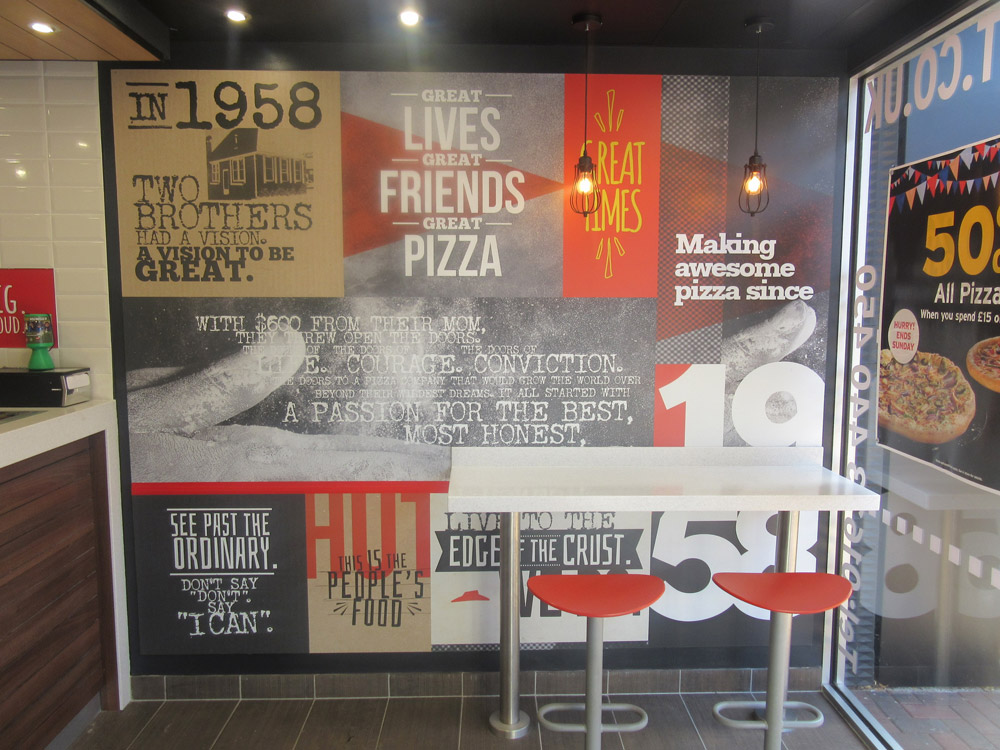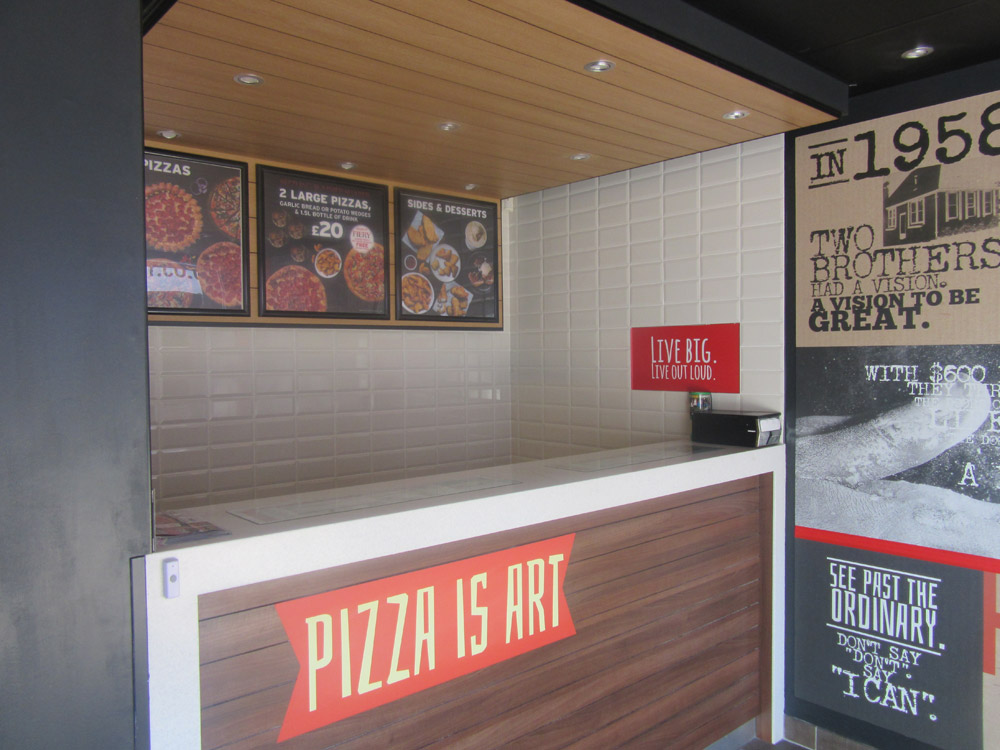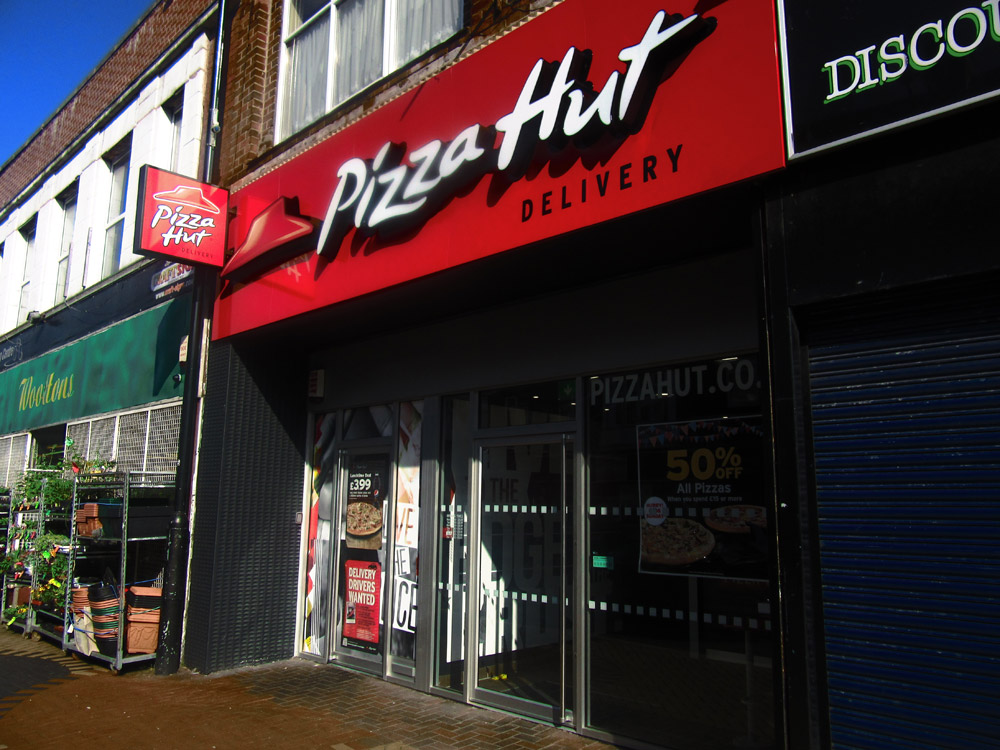 pizza hut delivery
sutton in ashfield
Status - Completed
Budget - £30K approx.
Architects Brief
We were appointed on this project to convert and renovate an existing take away unit on the main high street in the centre of Sutton In Ashfield to form an up to date Pizza Hut Delivery.
Design Process
Brightman Clarke Architects produced the design and construction package scheme proposals to refresh and re-brand this existing takeaway unit and bring it in line with Pizza Huts 2016 design principals.
As part of the project we worked closely with Pizza Hut's construction management team to agree the store layout and branding before submitting and negotiating the appropriate planning and signage applications with Ashfield District Council. We were then responsible for producing detailed branding elevations, shop fitting details and electrical plans for the on site contractors to work to.